If you want to add some colour to your betting, then Neds betting is who you need to see. This is a place where you can sit back and relax whilst you bet on all your favourite games. Neds provides a simple way of gambling that supports all those who are both new and veteran players. The site offers numerous new methods of cashing in your winnings and faster payments. They are all about keeping up with the modern world, having multiple social media accounts and modern forms of gambling. You can even keep up with them on mobile platforms too.
Neds Australia was founded not that long ago, becoming a fresh face on the market of online gambling. They are officially licensed and regulated by the Northern Territory Racing Commission. They have a blog post which instantly uploads all of their latest news and updates. You can check out their range of promotions from the main menu, exploring instant bonuses and exclusive betting outcomes. The players can have a lot of fun seeing what this gambling site offers, providing endless possibilities. You can easily get in touch with 24/7 contact options if you are experiencing any issues.
About Neds
Neds was first established in 2017, setting up their main origins in the Isle of Man. The current owner of the company is GVC Holdings, who base their operations in the Isle of Man. The founder is the former owner of another booking company named Ladbrokes. Dean Shannon was the CEO until branched off to form Neds in October, 2017. Neds is an Australian-based betting establishment created just before the Melbourne Cup, a popular tournament to bet on. It was just after this that the parent company of Ladbrokes, which is GVC Holdings, was able to purchase Neds for $68 million.
From then on, they were able to expand its markets to everything GVC Holdings specialized in. This includes some European markets as well. The currencies that are allowed at Neds is only the Australian dollar, so Australia still remains their top priority. Not a lot of other countries will have access to this bookkeeper. However, expansion to the casino is underway but needs more revenue and customers to get it started. A lot of changes to its bonuses and promotions had to be done in order to accommodate Australian law. The bonus bet was officially banned following the new legislation.
Services and Features
| | |
| --- | --- |
| Deposit Methods | Apple Pay, BPAY, Bank Transfer, Flexepin, Visa, MasterCard, PayPal, POLi, Neds Cash-in, PayID |
| Withdrawal Options | Bank Transfer, Visa, MasterCard, Neds Card |
| Transaction Fees | Free |
| Currencies | AUD |
| Languages | English Australia |
| Odds Formats | Decimal |
| Minimum Deposit | $5.00 |
| Minimum Bet | $0.50 ($5.00 for live sport events) |
| Mobile Betting | Supports Android and Apple products |
| Customer Support | Live Chat, Email, Phone number, FAQ |
Neds Betting Markets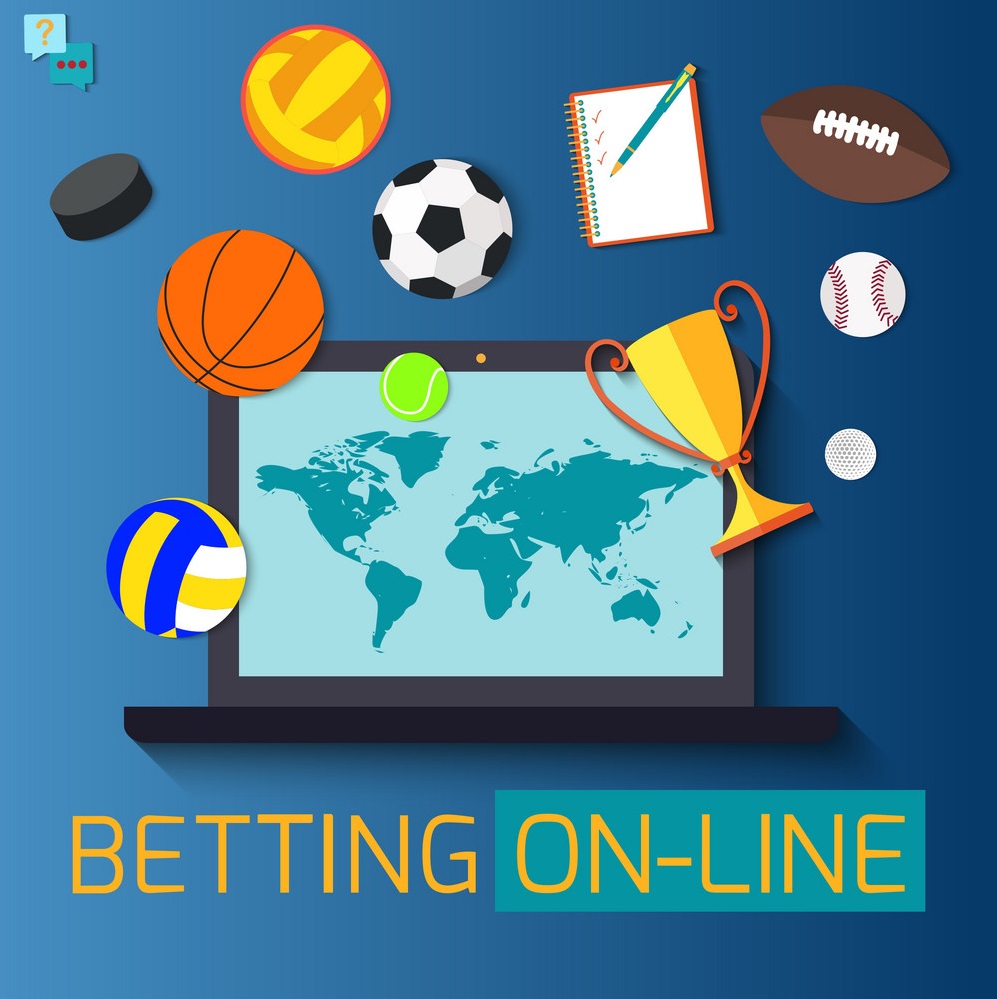 Neds follows two distinct directions for their betting services. On one page, you have the horse betting side. This is where you can find tons of races to choose from offering, varying from ongoing races, new tournaments, and different types. This even includes other animals and specific rules. On the other page is your regular sports betting side. Here you can choose tons of sports to bet on with different varieties on what can be gambled. There are 25 sports to choose from, ranging from the slow games to the long hauls. You can take a look at the current games going on as they appear front and centre on the page. Here is a compiled list of the most popular games to bet on:
Horse Racing
As mentioned before, there is an entire section of the site dedicated to just different varieties of racing. This even includes races with greyhounds, races with harnesses, betting on particular jockeys, and future races that are yet to be seen. It is no surprise horse racing is popular on this site, as their main licence covers racing in its entirety. The Northern Territory Racing Commission gives them full coverage on everything to do with these four-legged games. You can view statistics from the main menu and find the best horse (or dog) up for grabs.
Australian Rules
Australia has very different gambling rules compared to the rest of the world, which is why it is important that new players come to familiarise themselves with what they need to know. The blog on the Neds website will have its own section of Australian Rules so that you can find all of the latest updates and regulations. Keep in the know so that you can carry on betting safely in accordance with the law. For example, one of the latest updates (as of the release of this article) is that Skinfold tests have now officially been banned.
Rugby League
This is a popular sport to play in both the UK and in Australia. Both the Rugby Leage and the Rugby Union have their own pages, showcasing all of the upcoming matches in current tournaments. The NRL page will give you live feedback on what is happening and forecasts for upcoming matches that haven't happened yet. The sport of rugby is so popular that you can always find something to bet on, all year-round. You can view the regular NRL matches, Futures/Outrights, or the NRL Futures Multi Builder. See the top-ranking teams with the current best odds in Top 8, Top 4 and Grand Final Winner.
Baseball
While this sport is mainly popular in America, there are still tournaments you can bet on from Neds Online Betting. The game where players hit the ball with a bat in the hopes of getting a home-run can provide some exciting betting opportunities. The MLB, also known as Major Leagues Baseball, is where you can see the biggest matches. The MLB World series is where you can see different countries competing. Whilst the tournaments do not often happen in Australia, the same level of detail in odds and creativity can be expected.
Basketball
This is another well-known sport that is very popular in America. Not just in America, but the rest of the world is also in the game. You can find specific tournaments to look for by looking at the different countries. This is decided through the "regions" section of the Basketball page. You can view the regular USA matches, International, Rest of the World, Australia, Russia, and the Futures/Outrights. The Rest of the World section can include countries like Chile, Romania, Panama, Venezuela, and more. There is always something going on in the world of Basketball, and Australian players can look forward to seeing what is out there.
Boxing and MMA
Boxing and MMA (Mixed Martial Arts) are both technically under the same category. Primarily because they are both matches between two fighters pitted against each other. However, for Neds case, they have decided to have these two be their own pages, so that players can choose which one they prefer to bet on. Boxing primarily involves fighting with your fists, while MMA involves different fighting techniques where you fight in a cage. Both of them provide exciting matches to bet on, with different categories tailored to the two genres.
Cricket
This sport is similar to Rugby, as it is popular in both the UK and Australia. It is also popular in many South Asian countries, as well as in the Africa's regions. The game involves a mixture of all sorts of rules, which make for some great ways for you to bet. In the Cricket menu of Neds, you can find matches in the WBBL, Marsh One Day Cup, The Ashes, t20 Big Bash, and more. The Ashes is where you will find many major leagues team against each other. This makes for some high-profile bets to take place.
Motor Sport
If you ever get tired of the horses, you could always try betting on something that goes just a little bit faster. Motor Sport is where you will find the fastest cars alive, racing around a track at full speed. The Formula 1 championships are the most well-known and where you can find some of the best betting opportunities in this field. They also have tournaments from around the world, such as the Brazil Grand Prix. The Futures/Outrights is also under the menu, meaning you can see who is runner-up to be the fastest racer around.
Football
This is a major sport to bet on in the UK, but popular within many other countries like Australia. On the Neds website, it is still referred to are Soccer. There is also the American Football betting page you can access too. Both of which contain numerous tournaments that are currently going all across the world. There are tournaments that are happening all across the year, meaning there is always something you can bet on. You can see player performances too, meaning there can be particular players you can bet if you wish to.
Other Markets
There are still so many other sports you can choose from. Each of them contains many different matches that can satisfy your curiosity. The biggest examples in Neds collection is Cycling, Darts, Esports, Handball, Golf, Gaelic Sports, Ice Hockey, Pool, and Snooker. There are even political bets you can place, both in Australia and Internationally. This includes things like the elections and presidency races. With Esports becoming more commonplace, you can even bet on your favourite video games. Online betting expands alongside Neds, with even more choices you can take part in. Keep looking at the blog post for anything new coming up to spark your enjoyment.
Neds Bet Types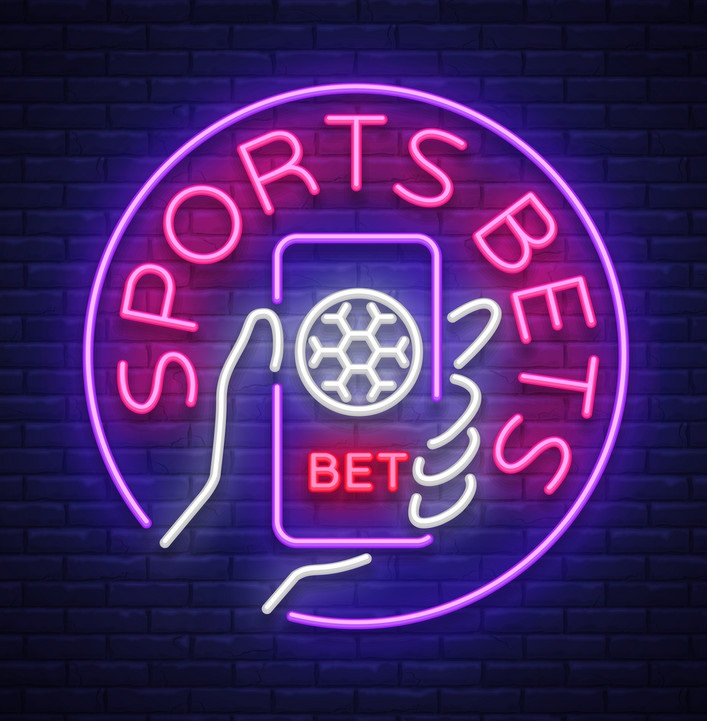 Neds has many different types of bets you can use to provide more winnings than regularly possible. They also add to the excitement of the bet, giving you a bigger ratio of games that could possibly win. If you ever need more information about these bet types, you can view them from the help section of the website. Here is some basic information on what you have access to:
Win Betting – This is the simplest kind of bet you can make. This is highly advised for beginner gamblers who are unsure of the intricate working of how bet sites work. All it asks is for you to place a bet on a team or player. If what you bet on wins the match, or comes first place in a race, then you win the bet. The calculations are stakes multiplied by the odds. Your winning profit is the result of that with less stake. Use this to bet on your favourite football team or your best horse in a race.
Place Betting – A Place bet can be considered much safer than just your regular win bet. This one is not determined by the player or team wins but where they end up on a leader board. For a race, this can be coming in second or third place rather than first. For a team, this can be where they end up in the tournament, such as the semi-finals or the quarter-finals. The winnings calculation is the same as the Win Bet. For Australian or New Zealand races, the runners need to be five or more. No Place Bets are allowed for anything less.
Each Way Betting – This combines both the Win Bet and the Place Bet. It involves the gambler to make both of these bets at the same time. This costs more, but you could actually win more because of it. If just the Place Bet wins, then that is all you win. But if just the Win Bet wins, you will collect payment from both of the bets. The same rules apply to the Place Bet portion about the runners being five or more.
Quinella Betting – Quinella is where you select runners in a race and they must win in that particular order. If you bet on two horses, they must finish first and second in any order to win. A Boxed Quinella is when you bet on multiple horses, but any one of them must still finish first and second. A Banker Quinella is when you select three horses, but the third who doesn't finish in first or second is known as a Standout or Banker.
Exacta Betting – This is the opposite to Quinella where the racers must be bet on in the exact order. Both Boxed and Banker Exacta also apply the same rules, except you must bet on the horses placing in the correct order of first and second.
Trifecta Betting – This is the same as Quinella, except its betting on who land in first, second, and third place within one race. The Boxed and Banker rules also can be applied here. This is also the same as Exacta, where you must bet on horses landing in these positions in the correct order.
First 4 Betting – The same rules as before, only now with four horses to bet on. Boxed and Banker can also apply with the same rule of them landing in the correct order of first, second, third, and fourth.
Flexi Betting – This allows players to bet on an unlimited number of selections with the amount completely determined by them. This means that you can enter the desired cost of the bet and the base stakes will be calculated automatically.
Quadrella Betting – To place this kind of bet, you must choose from four winners of four consecutive races. If all four winners win again, you will win the dividend. Neds will have these decided by official race meetings nominated by the three major Australian Totes.
Same Race Multi – Choose from between two or four runners to place in any position in the top four the races must have a minimum of six runners, an is only available on Australian and New Zealand Greyhound races.
Pick Your Own Odds – If you see a "PYOO" on your race card, you are eligible to select a race horse and increase the odds yourself. Bear in mind that if you increase the odds, the margin your horse will need to win will also increase by that same amount. This does mean bigger returns, though.
Betting Interface and Website Layout
The interface is designed with a strong orange theme. You can see the colour almost everywhere you look on the website, highlighted all of the most important parts. The title itself is based in a casual, lowercase font. This represents that Neds is a very down-to-earth booking site, making it comforting for beginner gamblers to enter. As for the functions, you can find what you need through handy, sub-menus that appear along the bottom of the page. You can access the contacts page, the FAQ, and more all along the bottom. The majority of the page will have all of the latest matches, promotions, and important news front and centre.
Step-By-Step Guide to Placing a Bet with Neds
The most basic guide on placing a bet is through majority of the site's functions:
First, you need to find the market runner. You can select them from the list of options you can choose from Neds racing or Sports. Click on the odds for what you want to bet on.
This bet will then appear on the Quickslip feature.
You must then enter the stake you want to bet with, also known as how much money you want to put on the bet.
Select "Place Bet" with the orange indicator after you have made your stake.
You can review all of the details on the list. This includes what your stake is, what market you bet on, how much could be one, and more. If any of these details are incorrect, you can click on the red X button in the top right corner to return to the market and make any of the necessary changes. Make sure to do this before you officially place your bet, as they cannot be changed once doing so.
Click on the "Confirm Bet" to finalise the order and gamble away. Check the status of your current bet by selecting the "Pending Bets" section of your account.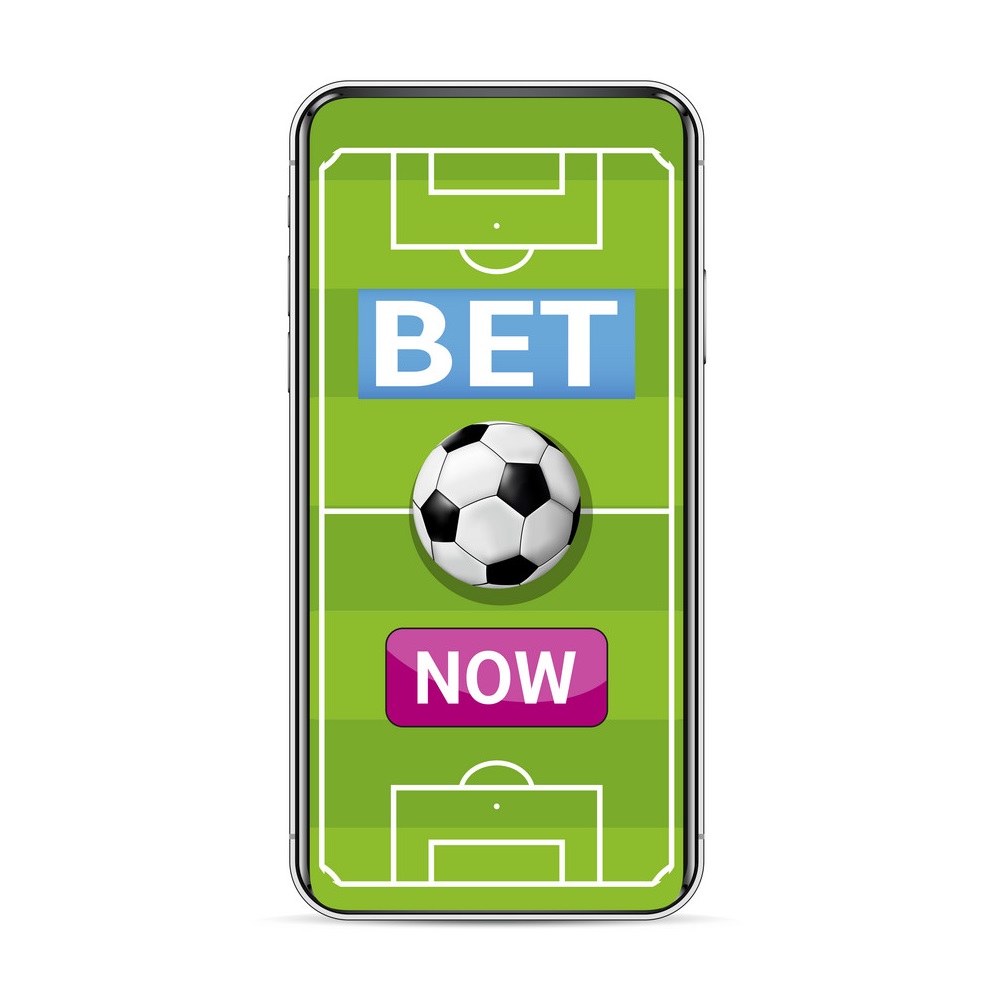 Neds Mobile App
You can play Mobile Neds if you wish to bet away whilst on the move. The links to use the special mobile gambling version can be found directly on the website. The mobile version of Neds can be accessed through a downloadable Neds app. This Neds betting app can be found on both mobile platforms, Neds app Android and Neds app Apple. This means you can play the betting site on multiple devices such as tablets or smartphones. The betting can be done from anywhere you please, so long as you have access to this smaller device and are connected to the internet. The mobile version will have a different website layout so that it is much suited for smaller screens. The app is free to download, as you will be paying real money on the bets themselves. After all, it is free to make an account on the website itself.
Neds Promotions
Neds can offer you a variety of different bonuses so that you can make the most out of your betting. Neds can offer you ways to improve your betting score or offer you better chances at not suffering from a loss. In other words, they provide better motivation for you to keep on playing. Here are some of the offers you can use:
Neds Bet Boost
This Bet Boost is exclusive to their website. They can give punters a bonus to the stake they make on a few selected races or sport events. All you have to do is place the bet you want and select the Boost button. This will further increase your bet which can win you more money.
Neds Multi Builder
The site has one of the best Multi Bet Builder functions than any other booking site. You can build a multi bet easily with just a few select button prompts. Place multiple bets on multiple events and increase the chances of you winning.
Filter Form Guides
NEds have released official Filter Form Guides so you can create your own bets. You can study up on the form of racers, trainers, and other Neds racing tips to give you the best strategy on where to place your bets.
Neds Punters Toolbox
Neds is the only bookmaker in Australia that ca offer their players a Toolbox, where you can boost your odds on a bet and find more winnings easily. Exclusive offers from the toolbox provide even more opportunities. Make use of the Toolbox to gain all Neds tips on offer.
Deposit / Withdrawal
If you want more details on the banking options for Neds, you can look at the Help section to provide all the details you are looking for. The withdrawal options you have for this site are a lot less than the depositing options. The Neds withdrawal time will also depend on what method you are using. Here are the transaction options you can use:
| | | | |
| --- | --- | --- | --- |
| Method | Processing Time | Min-Max Deposit | Min-Max Withdrawal |
| Visa, MasterCard | Instant | $5.00 – Unlimited | $10.00 – Unlimited |
| PayPal | Instant | $5.00 – Unlimited | $10.00 – Unlimited |
| Bank Transfer | 1-3 Business days | $5.00 – Unlimited | $10.00 – Unlimited |
| Apple Pay | Instant | $5.00 – Unlimited | N/A |
| BPay | Instant | $5.00 – Unlimited | N/A |
| Flexepin | Instant | $10.00 – $500.00 | N/A |
| POLi | Instant | $5.00 – Unlimited | N/A |
| PayID | Instant | $5.00 – Unlimited | N/A |
| Neds Cash in | Instant | $10.00 – $2,500.00 | $10.00 – $2,500.00 |
Customer Support
The contacts page of the website is found at the bottom of the main website. From there, you can view a range of communication lines that can help you get in touch with Neds customer service. You can get in touch with their phone number or through an email address. Both of these will be found on the contacts page. If you want instant messaging, you can use the live chat room. This is messaging service open 24/7 available for you whenever you find it most convenient. If you have any questions, they can be answered on the FAQ or Help sections of the website.
Conclusion
Neds is what you need to start off in the world of Australian betting. It has the best tools on the market that can offer assistance whenever you need it. You can get right into the basics by placing win bets on sports of your choosing. If you want something more, the bet types can ease you into the broader difficulties. The bonuses you can use are all designed to give you every possible advantage. This is the betting site you should visit if you ever want to get started.
Neds FAQ
How can you contact Neds?
You can get in touch with Neds through phone number, email, and the live chat room.
Does Neds have a live chat?
The live chat room is operational 24/7, getting you in touch with a customer service employee instantly.
How many sport games can you bet on?
Apart from horse racing, there are 25 sports to bet on. The races themselves include four different variations.
What is the minimum deposit?
The minimum deposit for most banking options is $5.00. $10.00 for Flexepin and Neds Cash in.
What is the highest prize won from Neds?
A player once won $95,239.25 from a $200 in 2019, with a 14 leg multi win.
Does Neds support no deposit bonuses?
You can find plenty of bonus codes for no deposit bonuses from official online review sites. A Neds sign up code is unavailable.
Does Neds support social media?
Neds supports Facebook, Twitter, Instagram, and YouTube.
Pros and Cons
Pros
Cons
• Plenty of sports betting options, covering over 35 different events.
• 24/7 customer service with different methods of Neds contact available.
• Mobile platforms support dozens of bet types and let you play on the go.
• Optional bonuses to help make betting easier and provide better advantages.
• A large number of limited countries, with no other languages to support.
• No currencies are supported either other than Australian Dollars.
• No Neds sign up bonus due to recent law changes.