This PalmerBet review sees a long history of online gambling. So much so, that they have become a trusted face in the Australian gambling scene. Named after one of the most influential people in Australian politics, the name has been celebrated now as an incredible bookmaker. With their experience, they offer detailed bookings with the correct information so that customers can make informed bets. This is an Australian owned company, making it the perfect place to be for all your Australian betting needs. They aim to bring an interactive experience, so that potential punters can come and see just how modern gambling had become. 
The main gambling license comes from the Racing NSW. Because they are Australian-owned, they operate fully under the regulations of gambling law within this country. They are formally owned by the Palmer Bookmaking Pty Ltd. In respect of sports betting, they are also regulated specifically by the NSW Office of Liquor, Gaming, and Racing. You can guarantee that your information and betting needs are kept safe by the company. With the experience they have, you can enjoy a whole range of sports betting whilst remaining safe and secure. PalmerBet has even adopted more modern technologies to fit with the times.
About PalmerBet
PalmerBet has been in the business for over 50 years. They have been in constant contact with the betting scene of Sydney within that time. The owners are named Grant and Andrew Palmer. They decided to follow in their grandfather Ted's footsteps in continuing the legacy of PalmerBet betting. Moving into the online world was seamless, as many other betting sites were already paving the way. With their experience running gambling, they knew exactly how to transition these factors over to the digital realm and keep things fresh.
Their main office is located on Canterbury Racecourse, NSW, Australia. It is where they run the website and handle and land-based operations as well. Since they are so close to the heart of Sydney, they pride themselves on knowing its ins and outs, keeping up to date on the latest gambling news within the country.  They currently run a blog so customers can also keep being updated on this knowledge. They run the business as a family, which gives their services that homely feel to them. This is what has made them one of the most trustworthy brands in the whole of Australia.
Services and Features
| | |
| --- | --- |
| Deposit Methods | Credit and Debit Card, POLi, PayPal, BPay, Osko, Direct Bank Transfer |
| Withdrawal Options | Direct Bank Transfer, Credit and Debit Card |
| Transaction Fees | Free |
| Currencies | AUD |
| Languages | English |
| Odds Format | Decimal |
| Minimum Deposit | $10.00 |
| Minimum Bet | Internet: $1.00 Phone Bet: $50.00 |
| Mobile Betting | Supports PalmerBet app Android and Apple devices |
| Customer Support | Social Media, FAQ, Phone Number, Email address, Postal address |
PalmerBet Betting Markets
PalmerBet has been around for 50 years. In that time, they have spent significant research into the world of online markets and what kind of event to bet on. They have managed to split the two major markets into their own separate pages. The first being the Racing page. This lets you in on horse racing, greyhounds, and the Harness races. The second page is the full list of sports events. These are the many different sports that you can place bets on within the site. Upon looking at each sport, you will be given your own list of available matches/races. You can see what new content is coming up next, when it is going to happen, and what the odds are predicted for each one. Here is a list of examples that you can get started with: 
Horse Racing
PalmerBet racing is the most common form of betting. After all, it is the main target area for their first ever license to secure with. Selecting the racing page will bring you up three different styles of racing, Regular horse racing, greyhound racing, and harness racing. Depending on what you fancy, you can view which ones you're into and see the results from all over the world. The Australian races will be up front, given the main target audience. The international races will then be looked below, showing you which country they take part in. 
Australian Rules
This is a version of American Football, except played with the Australian Rules. PalmerBet has become well acquainted with this version of the game has opened up its own betting page for these matches and tournaments. Since they are held only in Australia, they are easy to keep track of. AFL is one of the biggest sports in Australia, so you can expect to see live coverages of the AFL leagues. You can bet on teams like the Sydney Swans, Adelaid Crows, and the West Coast Eagles. 
Rugby League
Both the Rugby League and the Rugby Union are their own pages on the betting site. There are a ton of competitions that you can bet within the Rugby League page alone. This includes the Super League, the NRL, the State of Origin, and even the international league matches held across the world. You can expect to find the biggest matches during the NRL, as this is one of the largest rugby competitions. PalmerBet offers their own special markets for punters and some of the best calculated odds in the business. 
Baseball
While it is popular in America, there are betting leagues all over the world. Australia is one of them, with their own big-league competitions for you to get excited about. There is a wide array of markets for you to choose from ad multiple countries to get involved with. This also includes Japan, and Korea, as their markets are huge. The MLB World Series is where the big matches happen and PalmerBet is offering live coverages of each exciting match. You can see the world's most popular teams which include the New York Yankees, the Boston Red Sox, and the Washington Nationals. 
Basketball
Basketball is another popular American sport, but is currently one of the hottest betting spots on the site. PalmerBet has approved of massive odds for you to bet with and an even greater range of contests to sit back and watch. They promise to cover all of the major leagues across the world, including the NBL, NBA, and the professional European Leagues too. Since NBA provides the most exciting plays, this is where you would want to be spending your money. You can make head-to-head bets, line, and total points bets if you want. These provide more variety to your gambling to give you more options at winning. 
Boxing & MMA
Both boxing and MMA are available are their own sperate pages on the site. You can be up for the classic fisticuffs fights or the more modern mixed martial arts cage matches. The martial arts fights cover not just the UFC, but also other tournaments across the world. You can witness some exciting bouts from the likes of Conor McGregor or Jon Jones. For Boxing, there are plenty of professional fights to witness. This includes betting for or against the greatest boxers of our current generation.
Cricket
Cricket is a popular sport in both the UK and Australia. Aussies are huge fan of this sport, so you can expect plenty of t=competitions to bet on as they hold events all over the world. The one-day internationals and the T20 matches bring about a lot of buzz through this event. PalmerBet is dedicated to giving you the best odds to work with, especially for all of the important matches that come up next. The major tournaments to look out for is the IPL and the BBL. You can bet on not just teams, but also how many runs will or how many wickets a player will get.
Motor Sport
Motor Sport races can be found on its own page with tons of bets available for different races. If you prefer something that is a little faster and more action-packed than horse racing, this will give you the thrill you're looking for. The Formula 1 Grand Prix is the most popular choice, where all of the fastest races are being held. You can bet on famous faces, which includes the Australian racer, Daniel Ricciardo. The markets you can bet on include outright winner, top 3 finish, head-to-head, and so much more.
Football
American Football has so much to offer, even if its popular in America. Australia has their own variation on the sport, but that doesn't stop them from placing bets on these exciting tournaments. Both the NFL and the CFL are included on the list of tournaments you can bet on. The markets include things like handicaps, total points, winning margins, and even the specific player performances. Other incredible competitions will also be available, like the Super Bowl winner, Conference Winners, Divisional Winners, and MVP awards. American Football is where a lot of attention heads towards, which makes it one of the hottest markets to bet on at PalmerBet. 
Other Markets
There is still so much more to choose from on the sports page. These events can span across multiple different contests, all of which are broadcasted live or shown in smaller media circles. There are 25 sports to choose from in total. Other examples include Political elections, Snooker, Volleyball, Ice Hockey, Handball, Jockey Challenge, Golf, Cycling, Darts, Entertainment, and so much more. Esports is big market to pick from, that PalmerBet has done extensive research on to have included in their betting genres. If you want to see more, you can make recommendations through the contacts page or catch up on the latest info through their blog.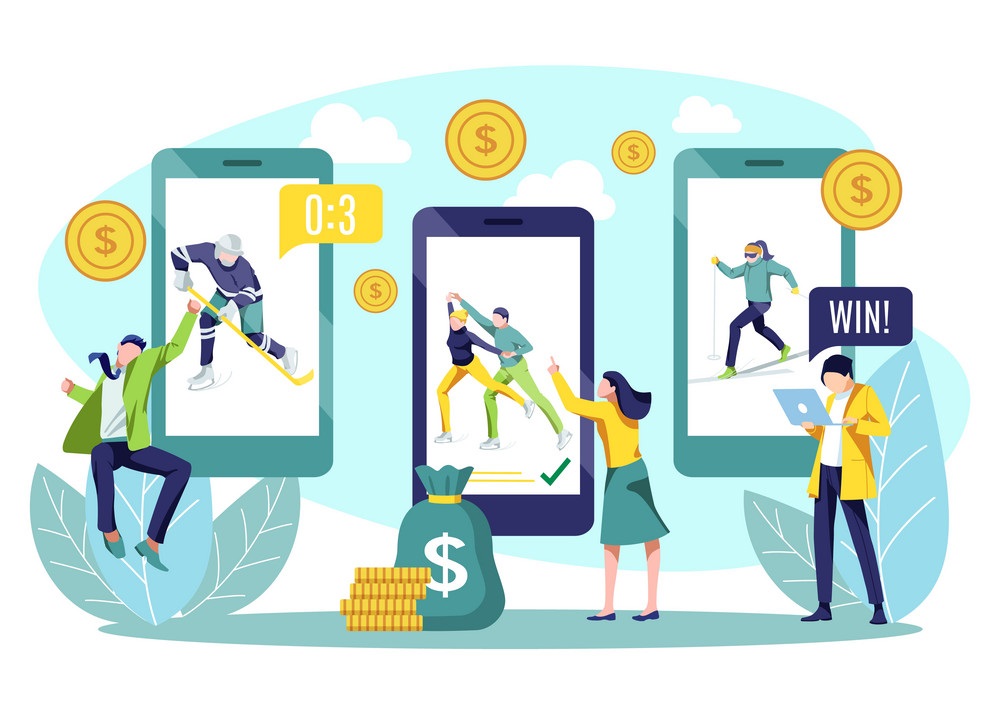 PalmerBet Bet Types
PalmerBet has always made sure to give customers more control over their gambling. This is why they have opened up news ways to gamble through multiple bet types. These can be used on different sports that accompany these rules. It's a way for players to create better opportunities to win and to keep them coming for more chances. Here is what a majority of the bet types will look like at the PalmerBet Australia:
Moneyline – This is simply just choosing which side you want to win. Will it be your favourite team? Or will it be the one with the better odds. Moneyline bets are simple as they come and perfect for beginners to wrap their head around. 
Line – This is a form of betting where the bookmaker will handicap the team by setting up a margin. This can make the game on equal footing by having both teams have similar odds. It can be a way to make things more fair or even riskier by giving the team you haven't bet for a fighting chance. You may end up winning more money because of it. 
Total Points – This is betting on how many points in total are added up altogether in a match. This combines the scores of both teams, so you need to wager on how many points they both get against each other. You can use this method to avoid picking a team altogether, though the margin is difficult to reach. 
Quarter/half markets – This is betting on the entire period of play that is completed before a quarter or half of the match is up. This can be the result of half-time or a full-time including overtime. See how long it takes for you to win. 
First scorer – This will be a bet on which player makes the first score or gain the first point. Pick who you think will be the first heavy hitter in the match. Own goals of any kind do not count towards this bet. 
Anytime scorer – This is where you place a bet on a player on if they will score any time during the match. This can be the full-time of the match, so as long as they get something you will win. 
Other Player Props – This is where you place a bet on a player to determine a significant action they will take during the match. Will they travel a certain number of yards? Wil a home run be scored? How many rebounds will be collected? They can all be different and customized to your preferences. 
Margin Markets – PalmerBet will offer a select number of outcomes. Your bet will be placed on which outcome will come true. These will all be based on different margin markets. It can be very narrow or it can be highly likely. It is all up to you to see what happens next. 
Single Bets – This is just a single bet that you lace on an outcome. It can be one bet for you to keep track of until the result, where you will be paid based on the wager. 
Multis – This is where you can place multiple bets at the same time. The bigger your net, the more likely you are to catch something. This may include multiple winnings at the same time. 
System Bets – This is where you need only a few selections to choose from. Make a bet that requires all of your selection to return exactly for you to win. It can be risky, but well worth the rewards. 
Betting Interface and Website Layout
The website is very clear, with a light blue aesthetic to highlight the most important areas. The shade of blue will get darker as it goes more towards the right, giving it an extensive palette. The bottom parts and the bet selection will be highlighted in green. These too, get darker as the results go more towards the right. The most important betting markets are all lined up for you in a row at the top of the home page. You can instantly switch between all of the sport events or any upcoming ones to plan your week. At the bottom is where you can find all your helpful PalmerBet racing tips, information, and contacts.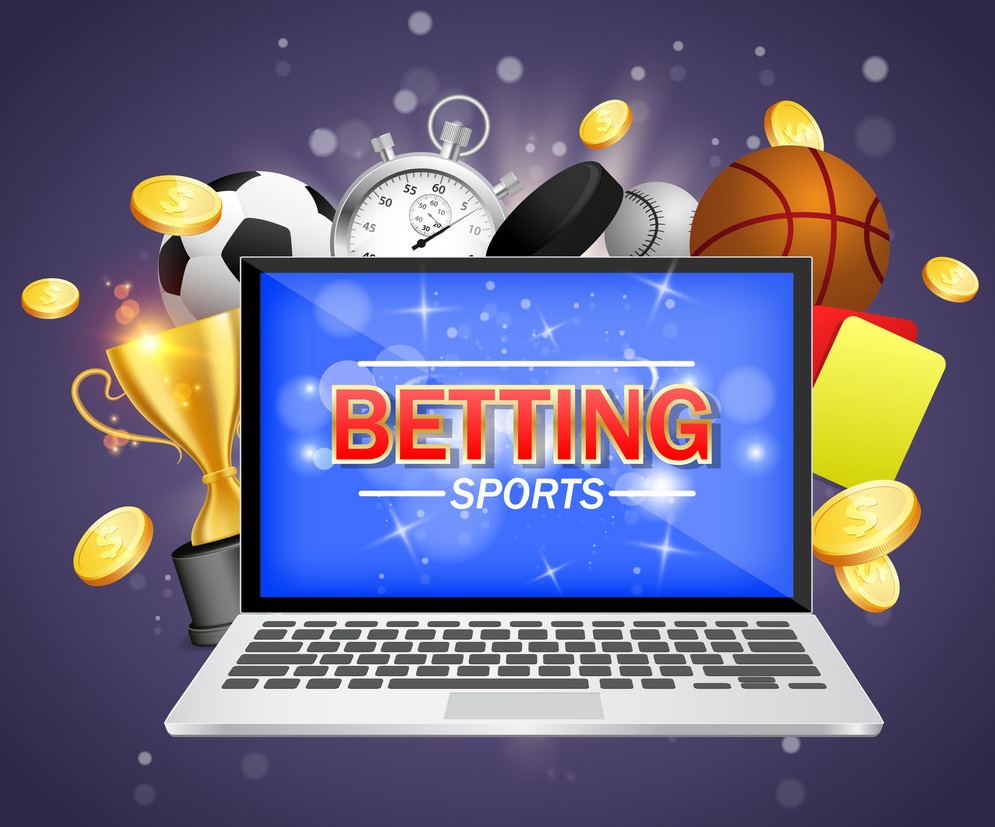 Step-By-Step Guide to Placing a Bet with PalmerBet
Here is a helpful guide on how you can place a bet at PalmerBet. The steps are easy to follow and can instantly be accessed after you have used your PalmerBet login:
Find the market you wish to bet on. This can be a match or a race. Click on the odds to see what is on offer.
This bet you choose will then be added onto your bet slip. 
If you go back to the site, you can choose other bets you want to make. These will also be added onto the slip. If not, you can place your bet now. 
You can then choose the type of bet you want to make. Choose from the list of bet types mentioned earlier. 
Enter how much your stake is going to be. 
Make sure to confirm all of the details listed so that nothing is wrong. 
Click on Confirm Bet to initiate gambling. 
Check the status of your bets is the Bets & Transactions section and the Pending Bets section. 
PalmerBet Mobile App
PalmerBet mobile app is available for you to play. This is a great way for you to handle all of your betting needs anywhere you want. Whether you're on your way to work, or simply visiting a friend. So long as you have an internet connection, you can get to work. The PalmerBet app can be downloaded from the official app store of either Apple or Android (Google Play). This can be downloaded on your phone where you can login n a different version. This version is more suitable for smaller screens and can be accessed instantly. The mobile interface will be different, but all of the functions remain the same. The links to this version can be found on the desktop site, on the bottom of the page. 
PalmerBet Promotions
PalmerBet has a load of different bonuses for you to take advantage of. These can offer the assistance you need to make the most of your bets and possibly earn more money in the long run. No deposit bonuses are available for you if you want to gain free cash. There is no PalmerBet sign up bonus as this was changed due to Australian law. Here are a few examples of bonuses available:
Second Racing Match
You can earn up to $100 to use in racing bonus bets. This is known as the Second Racing Match, where you can earn what you get back from betting. If you place anything less, you will get that as well. For example, place a bet of $60 and you will get $60. 
Redeem Bonus Bets
You can use the main menu on your account to claim a bonus bet from a promo code. Using the PalmerBet sign up code for when you sign in can give you more money to use on races/matches. Enter the code in your account and then select "Active Bonuses" to initiate the amount you are given.
Betbook Platform
This helpful betbook can offer you assistance in connecting with other customers on the site. You can share your bets and keep track of what you have won to come up with careful strategies.
Deposit/Withdrawal Information
| | | | |
| --- | --- | --- | --- |
| Method | Processing Time Dep/With | Min Deposit | Min Withdrawa |
| Debit/Credit Card | Instant/ 2-3 business days | $10.00 | $10.00 |
| PayPal | Instant | $10.00 | N/A |
| POLi | Instant | $10.00 | N/A |
| BPay | 48 hours | $25.00 | N/A |
| Osko | 48 hours | $10.00 | N/A |
| Bank transfer | 48 hours | $10.00 | $10.00 |
Customer Support
There are numerous ways you can get in touch with PalmerBet so that they can handle any queries you might have. The Contac Us page will have exactly what you need, providing you with a phone number to use, an email address, and even a postal address. You may even be able to visit their office if you live close enough.  There is another number you can call which can offer you the chance to bet by phone. Note that the minimum bet you can place by phone call is $50.00. Visit the Help section if you have questions that can be quickly answered. Visit them on social media to see all of the latest updates.
Conclusion
PalmerBet feels like the most down-to-earth betting site in Australia. Because they are so in touch with the community, they have a real insight into what customers want. This gives them enough reason to support customers in whatever they desire, providing options that are tailor suited to them. This is evident in the number of bet types you can use and the number of betting markets available. While there is a limited number of promotions, these can prove very useful in making the most of what PalmerBet has in store for you.
FAQ
How many sports/races can you bet on?
You can bet on a total of 25 sport events and three different kind of races.
How can you contact PalmerBet?
You can PalmerBet contact by phone number, email address, postal address, and social media.
Does PalmerBet have a live chat room?
As of now, PalmerBet does not have a live chat room feature.
What is the minimum deposit?
The minimum deposit is mainly $10.00. For BPay is it $25.00.
What is the highest prize won at PalmerBet?
There are no major prizes won as of yet, but they have a maximum win limit of $1,000,000.
Does PalmerBet support no deposit bonuses?
You can use no deposit bonuses on this site. They can be gained from online review sites or its own promotions.
Does PalmerBet support social media?
You can follow them on Facebook, Twitter, YouTube, and Instagram.
Pros and Cons
Pros
Cons
• Provides some of the best odds on the market. This includes multiple bet types to choose from. 
• Previews and bookmaking are incredible with special PalmerBet tips thanks to the Betbook Platform. 
• You can bet on high limits for special events, making for some great community plays.
• There is no live betting of sport events you can view. 
• Very limited countries to operate in with no other language or currency support.